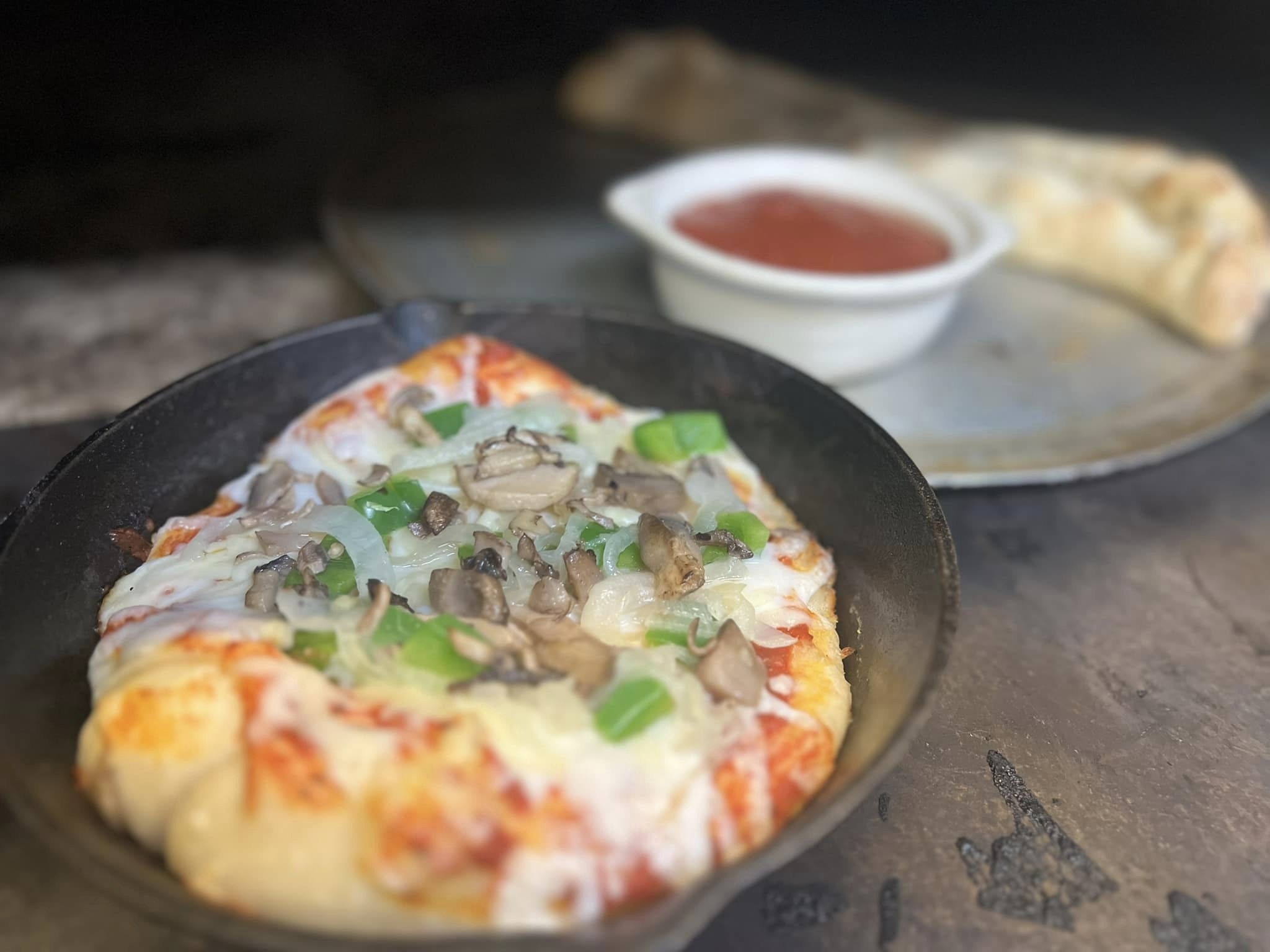 Our menu is designed to reflect a symbiotic relationship with the aesthetic qualities of the room. A no deep-fried rule exists to promote a healthier selection, using fresh ingredients and house recipes. Our Iron skillet pizza is acclaimed by all as the best in the area. A variety of hand-crafted sandwiches and fresh grilled entrées round out the fare, and we have ten taps that rotate weekly.
Bar Hours
Monday – Thursday: 3pm – 12am
Friday: 11am – 2am
Saturday: 3pm – 2am
Sunday: 3pm – 12am
Kitchen Hours
Sunday – Thursday: 4pm – 9pm
Friday – 11am – 10pm
Saturday: 4pm – 10pm

MONDAY:
(3 to 7 pm)
**Domestic Draft Pints $2.50
(Miller Light)
TUESDAY:
(3 to 7 pm)
**Blue Moon Pints $4
WEDNESDAY:
(3 to 7 pm)
**Lager Pints $2.50
THURSDAY:
(3 to 10 pm)
**Labatt Blue Pints $3
(10pm to 12 am)
**Kamikaze Shots $3.50
FRIDAY:
(Until 8 pm)
**Spiced Rum and Coke $3
SATURDAY:
(3 to 10pm)
**Corona Bottles $3
(10pm to 12 am)
**Vegas Bombs $4
SUNDAY:
(Until 8 pm)
**Bloody Marys (well) $6
( upcharge added for Goose or Ketel One)
(8 pm to 12 am)
**Dice Shot Game $3
Our food specials change daily, please check our Facebook page for the most up-to-date information.