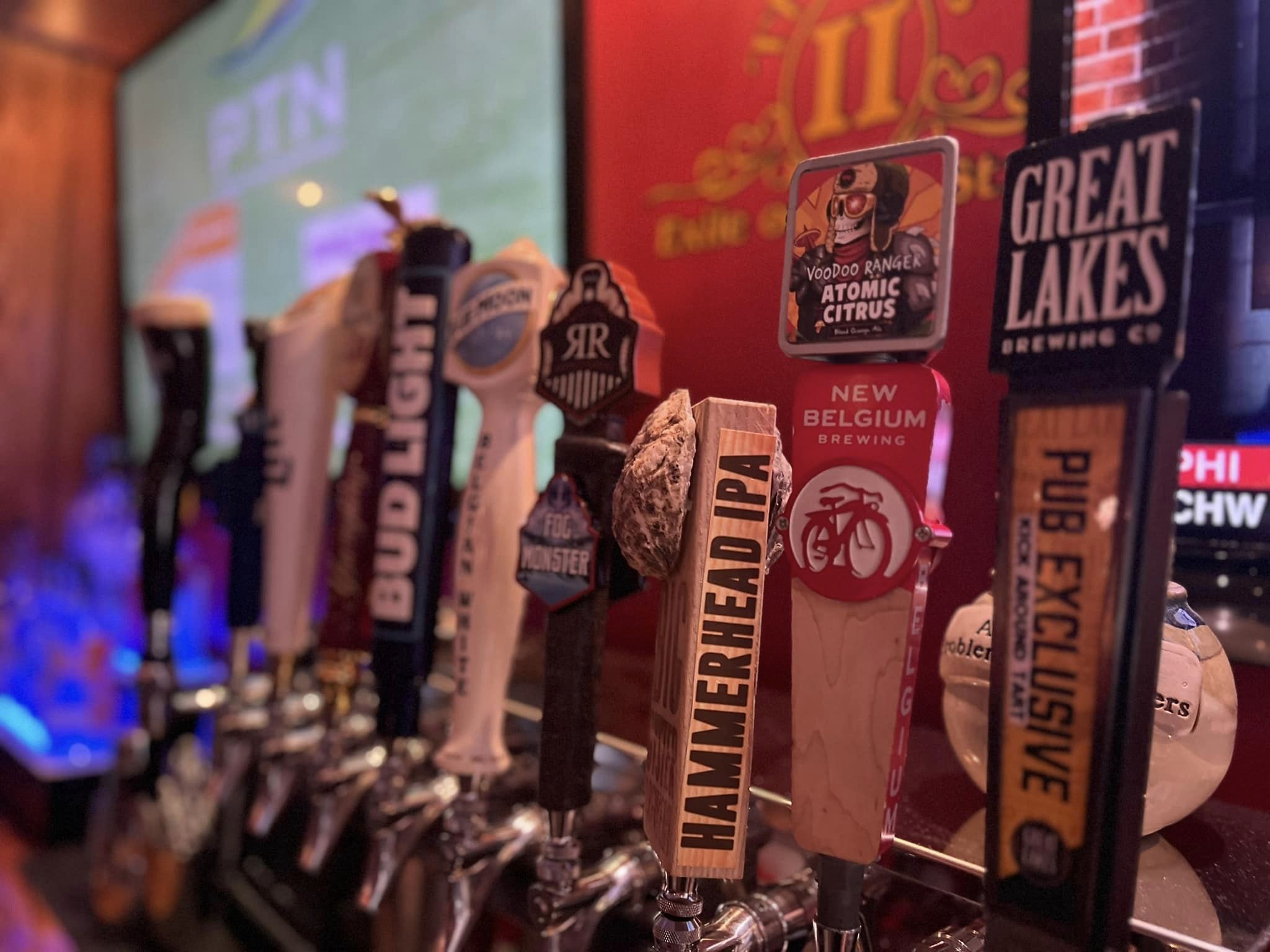 The Pub II was founded with the thought that a local pub could be meaningful to the community for a variety of reasons. What we created was a clean, fun, safe environment where friends come to meet each other to watch sporting events and to eat and drink. The warm and inviting atmosphere, featuring our custom-built red oak bar and wainscoting set against the signature "Millionaire Red" wall color, blends well with our collection of Rolling Stone tour posters and memorabilia.
The menu is designed to reflect a symbiotic relationship with the aesthetic qualities of the room. A no deep-fried rule exists to promote a healthier selection, using fresh ingredients and house recipes. Our Iron skillet pizza is acclaimed by all as the best in the area. A variety of hand-crafted sandwiches and fresh grilled entrées round out the fare, andwe have ten taps that rotate weekly.
Our employees and ownership continue to explore trends and customer needs to maintain an ever evolving entity, and you can always stay up to date by viewing the Pub II news section below. Please stop in and enjoy the smoke-free atmosphere!